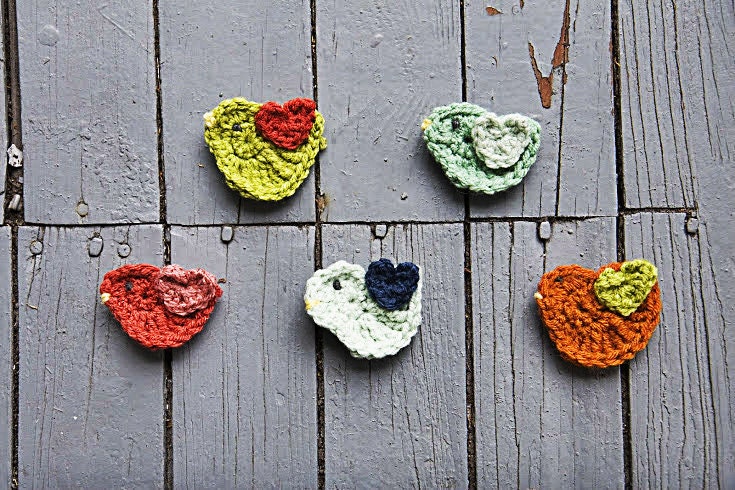 These flighty birdies have found themselves snugly attached to an alligator hair clip just waiting to fly right into in your shiny hair.
The bird adornment is hand crocheted with love, and customizable in the colors (pick two) of your choice.
Perfect for women and girls, gifts or for yourself!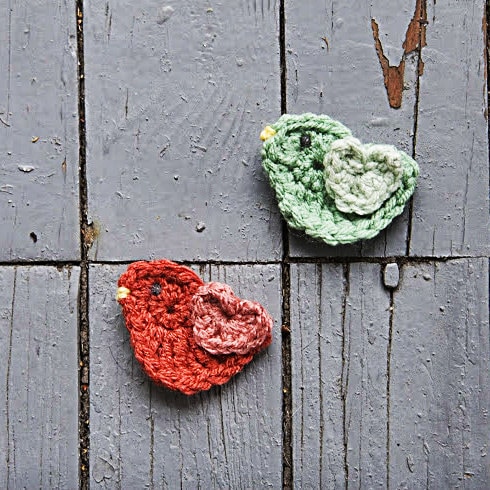 Each bird measures approximately 2 and 1/2 inches wide and is 1 and 1/2 inches tall. Their heart wings are sewn securely to their body and the alligator hair clip on which they rest is a single prong, 1 and 1/2 inch clip that attaches securely and comfortably to your hair. The birds are crocheted out of high quality, acrylic yarn that is machine washable and dryable, perfect for those of use who always seem to have left over spaghetti in our hair :)
Every hair clips are made to order to suit your color requests. Each order is shipped within two days and ready to gift in beautiful, handmade packaging.
Just send me a message with the color of your choosing, and I will mail you your one-of-a-kind hair clip!
I can also make this as a brooch if you prefer your birdies on you shirt (or purse, or shoes), not in your hair. :)
I'm certain you'll be carried away with love for the fantastic little birdies!
MyHandmadeHappies.Etsy.com
PS - Check back with us on Tuesday to learn how to make your own face wash!!